This practice became part of our business in 2014.
The former stone sawmill, Rousseau, located in Wemmel since 1956, had been our Belgian bluestone and white stone provider since the '80s. Our long-term collaboration eventually led to the decision to start processing real Belgian bluestone ourselves when Albert Rousseau decided it was time to retire. Our mutual interest in the processing of stone still continues.
Belgian bluestone is used to saw, process and upon request also install baseboards, door sills, lintels, porches, window panels and covering slabs. French white stone and in part also Belgian recuperation sandstone can be used for this.
This additional practice allows us to be more flexible in the execution of a construction or renovation project. We also consider the sawmill's location as a second branch. The sawmill's offices and warehouse provide an added value as they allow us to limit transport and to receive customers in a second location.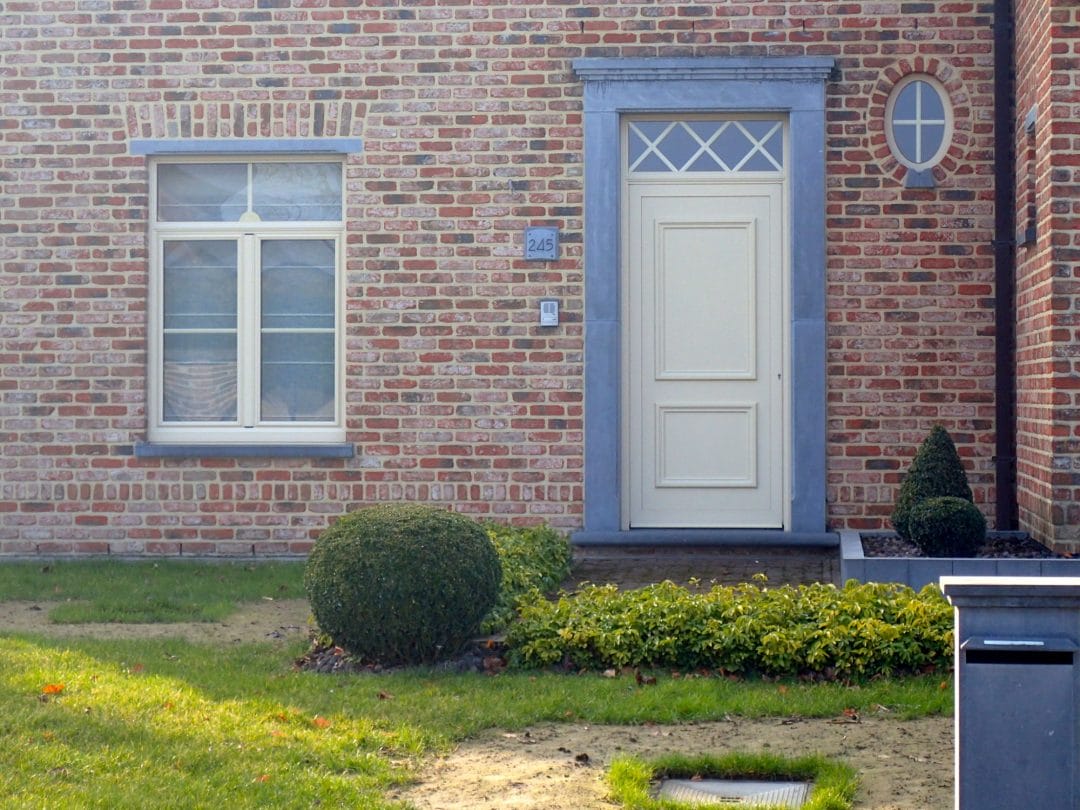 Koningin Elisabethlaan 54, 1080 Wemmel
Lijsterstraat 26, 3530 Houthalen